Sonia Rodriguez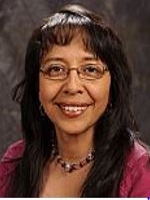 PhD Candidate in Hispanic Literature
Department of Spanish and Portuguese
---
Biography
Sonia's research interests include twentieth and twenty-first century Spanish-American literature
with emphasis on the Mexican culture and literature, and with a particular focus on transnational
feminism and border studies.  In her dissertation, she examines the depiction of migrant women in
Mexican literature.  She explores the representation of the feminization of migration
and the cultural relations in which migrants are inserted in the context of contemporary
globalization.  She has presented part of her research at various conferences.
Her teaching experience includes language, culture, and literature, including undergraduate and
graduate courses.  She designed the course "Migration, literature, and culture", which focuses on
narrative and film that have emerged out of the current human displacements occurring
from Mexico and Central America to the United States.  Sonia is a lecturer in the Modern & Classical
Languages Department at the University of Wyoming, and she will complete her dissertation in May,
2017.
Contact
---