Kate Merrill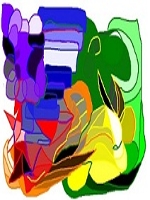 College of Arts & Sciences Sr. Academic Advisor
Classical Studies, Comparative Literature, French, German, Languages, Portuguese, Russian & Spanish
---
Spring '18 Advisement Hours
Scheduled Appointments (to schedule go to LoboAchieve):



Monday- 9:45-11:45am  &  1:15-4:45pm 
Tuesday- 9:45am-12:15pm  
Wednesday- 9:45-11:45am 
Thursday- 9:45-11:45am  &  1:00-5:00pm
Walk-in Hours: 
Tuesday- 1:15-5:00pm
Friday- 9:45-11:45am  &  1:00-5:00pm
---
Schedule an Appointment using LoboAchieve
LoboAchieve is in the process of being upgraded, below are the current procedures for scheduling an appointment.
1. Login to myUNM, then "Enter Loboweb", under the Records heading, click on "Access LoboAchieve".
2. Once in LoboAchieve, do a search by department - either "Foreign Languages and Literature" or "Spanish and Portuguese" (Katharine Merrill comes up as the primary advisor). 
3. Click on the "Appointment" time that works best for you, enter a reason for the appointment and click on "Submit".  You should be sent a confirmation email.