Leila Lehnen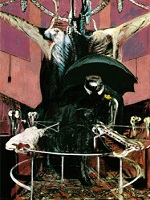 Associate Professor
Department of Spanish and Portuguese
Advisor of Portuguese Program
Department of Spanish and Portuguese
---
Education
PhD, Vanderbilt University, 2003
---
Biography
Leila Lehnen received her Ph.D. in 2003 from Vanderbilt University and taught for two years as an Assistant Professor of Spanish and Portuguese at the University of Colorado, Boulder. Her primary research interests are in contemporary Brazilian and Spanish American literature and culture. She is especially interested in how culture reflects, comments and attempts to, at times, subvert dominant discourses such as historiography. In her classes, Professor Lehnen likes to motivate students to think critically about the hybrid processes that form and transform cultures as well as the effects culture has on how we engage with the world we live in.
---
Research Interests
Twentieth and Twenty-First-Century Brazilian Literature and cultural studies
Twentieth and Twenty-First-Century Spanish American Literature and cultural studies
Contemporary Brazilian and Spanish-American cultural production as they pertain to issues of citizenship, human rights and social justice.