Dr. Anna Nogar's "A History of Mexican Literature" Wins Awards
January 23, 2018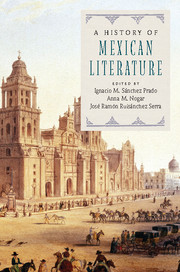 "A History of Mexican History" co-edited by Professor Anna Nogar, Ignacio Sánchez Prado and José Ramón Ruisánchez Serra has been awarded Top 75 Titles for Community Colleges 2017 and the Outstanding Academic Book Award 2017 by Choice, the Journal of the American Library Association.  These awards can be found online and in print in the Choice January Issue.
http://choicereviews.org/review/10.5860/CHOICE.204397 
Congrats on the awards!