Graduate Programs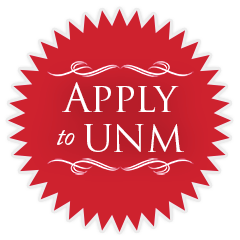 ¡Bienvenidos! ♦ ¡Bem-vindos! ♦ Welcome!
Welcome to the Department of Spanish and Portuguese, you will soon come to know the strengths and specialties of our faculty members, the support of our staff, and to enjoy the camaraderie and enthusiasm of your fellow graduate students. The selection of new graduate students is one of the most serious tasks of the departmental faculty, and working with our graduate students is one of the activities to which we most look forward. As scholars and researchers, our work can only become more complete through interaction with our students; we grow intellectually in response to your inquiring spirit. You will find an excellent faculty who will not only work hard to teach and mentor you, but who also wish to interact and exchange ideas and concepts with you.
Graduate instruction in Spanish and Portuguese has been taught here at The University of New Mexico since 1937 and the University's first PhD was awarded in Hispanic Linguistics. Many of the world's greatest Hispanists and writers have taught at the University of New Mexico. Ortega Hall is named after one distinguished colleague, the Robert Duncan Reading Room after another. Aurelio Espinosa, who wrote one of the earliest comprehensive descriptions of a Spanish dialect about Northern New Mexico Spanish, once taught in the Department of Spanish and Portuguese, as did Rubén Cobos, author of the definitive dictionary of New Mexico Spanish. Garland Bills and Neddy Vigil published an Atlas of the Spanish spoken in New Mexico and Southern Colorado. The Department has also been home to several other writers of worldwide fame: Ángel González, poet and winner of many prestigious literary awards, Dinko Cvitanovic, an Argentine literary critic, Ramón Sender, Gustavo Sainz, and Sabine Ulibarrí. Graduates of our programs have added to the faculty of many of the nation's finest universities and are also found in other professional positions. Our conferences on literature and language of the Spanish- and Portuguese-speaking worlds have been resounding successes. Many of our faculty members have directed important research projects, and other professors have won prizes for creative writing, translation, teaching, and scholarly research.
The continuing lifeblood of the Department is its graduate program, which continues to attract the finest candidates for the M.A. and Ph.D. from around the country and around the globe.